August 1st, 2019
Well...we have been getting inquiries every day about this...and rightfully so!
We will produce a youtube video this week with the results of our first CMA Excellence in Chess Program!

The winners, who attend the NAYCC banquet in Kingston, will receive their award at that time. Others will receive their award by mail by the end of AUgust 2019. Those who earn the 2019 ''CMA Ambassador of Chess'' distinction will receive their personalized jacket in September. I have the pleasure to announce that Stefanie Chu, the first girl to win a National Championship in her grade at the Canadian Chess Challenge (it was grade 8 in Montreal in 1997), will be present in Kingston. She has come forward to sponsor some of the prizes....her way to give back to a great experience in her life! If you would like to see her chess accomplishments go to: http://chess.ca/node/97

She will be sponsoring (and presenting) the awards for the top girls from Ontario in each category! Thank you Stefanie!

The Chess'n Math Association board of directors has approved the renewal of this excellent program for the next school year (2019-2020) with another $10,000 being offered. How do you have a chance of winning? It is simple...play in CMA rated events between Sept 1, 2019 and June 30, 2020. Our qualification rules remain the same as those we used in 2018-19.

Larry Bevand
Executive Director
Chess'n Math Association
---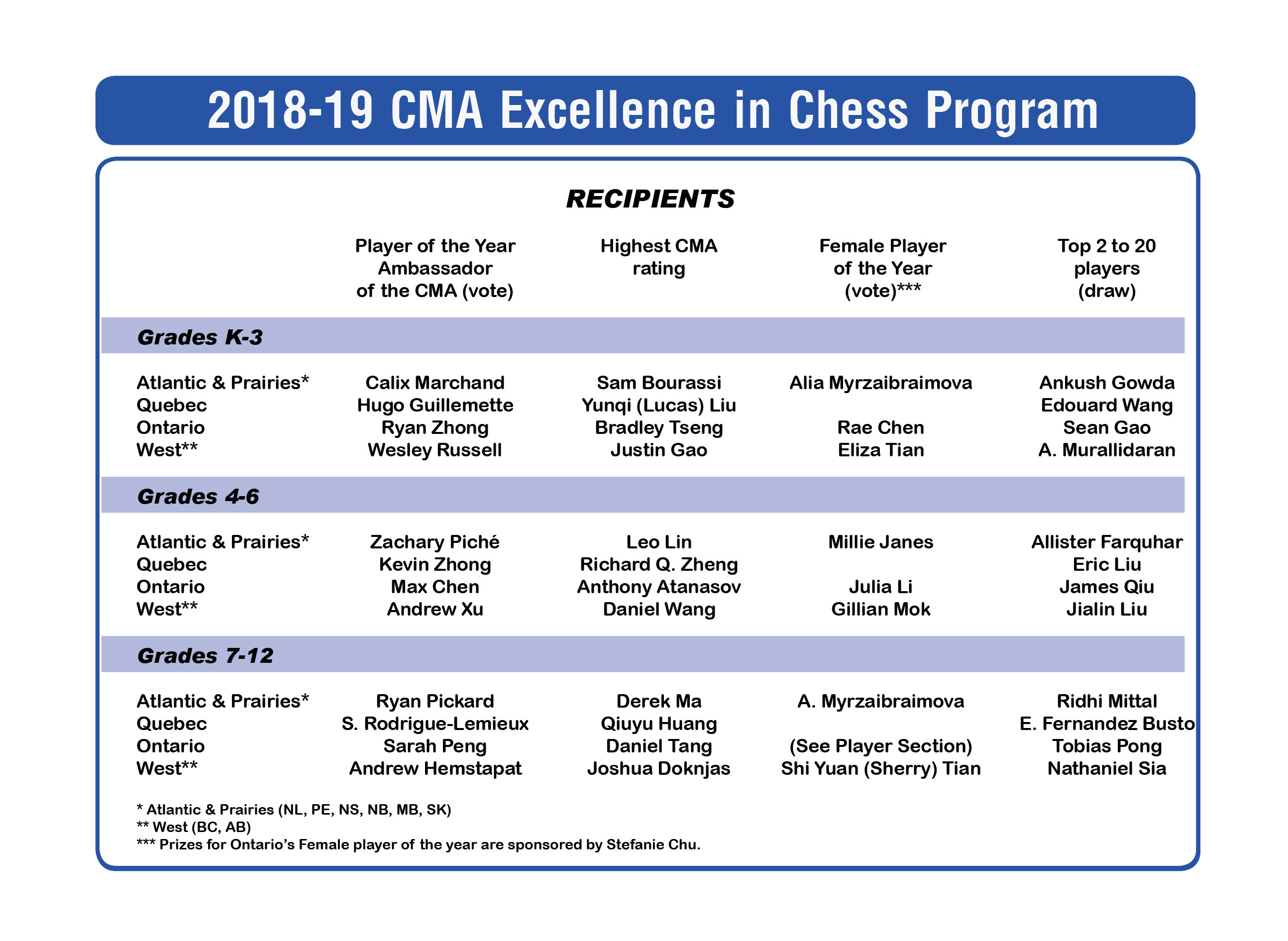 ---
Nomination form "Click Here". Must be submitted no later than June 1st, 2019.