2020 QUEBEC CHESS CHALLENGE


Date: Sunday, April 19th 2020
The tournament is cancelled.

Location: Le Rizz, 6630 Jarry east, St-Léonard, (Qc), H1P 1W3

Registration: 8:15 - 9:15 am (by invitation only)

Schedule:
​Opening of the playing area 9:55 am
 

Opening Ceremony 10:15 am


 

1st round 10:45 am


 

2nd round 11:55 am


 

4th round 2:30 pm


 

5th round 3:45 pm


 

​Awards Ceremony ± 5:30 pm


 
Entry Fee: $55 Pre-registration (until April 10th at noon) or $70 on site.
---

HOW TO QUALIFY
To participate at the Quebec Chess Challenge (Provincial Scholastic Chess Championship by grade), you must be qualified. The Top 10 by grade on December 1st, 2019 are automatically qualified as well as all Quebec young players in Kindergarten (click below at the "List of Qualified players" to see if your name is on it). All the others have to qualify in a Qualifier Tournament. 
It's easier than you think to qualify. You just have to participate in one or more of the qualifier tournaments (listed below) and finish among the finalists. You will then receive an invitation to play at the Quebec Chess Challenge 2020 which will be held on April 19th. Don't forget, if you don't qualify at the first qualifier tournament, participate at the next, and the next ... and you will eventually qualify!!
Playing at the Quebec Chess Challenge is a fantastic experience that you will never forget. I wish you can be part of it! Good luck to everyone.
---

FOLLOW THESE STEPS TO PARTICIPATE AT THE QUEBEC CHESS CHALLENGE

1. You must qualify:

​You will then receive a registration form for the Quebec Chess Challenge

​2. You have to fill the form and pay your registration:

​You can do this by mail, fax or online (on this page: click the "Register Online" button)

​3. Show up at the Quebec Chess Challenge on April 19th:

​Bring your registration confirmation if you have one.

​No. Fax: 514 845-8810, with credit card;
Mail: Enclose a check payable to: Chess'n Math Association and send it to
3423, St.Denis street, Suite 400, Montreal, Qc, H2X 3L2;
​Online: Click on the "Register Online" button, with a credit card.

Information:

​514 845-8352 or montreal@echecs.org
---
On March 11th, 2020.
List of qualified players
To register online



Deadline : Friday April 10 at noon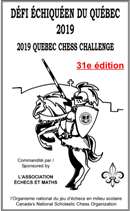 BOOKLET AND RULES OF THE 2019 QUEBEC CHESS CHALLENGE (PDF)
---
QUALIFIER TOURNAMENTS - OPEN TO ALL

​
These tournaments are open to all Quebec players from Grade 1 to CEGEP 1. You can get qualify there.

​Come regularly see this list of qualifiers because there will be additions, there are dates and places to be confirmed.

 
November 17, 2019: Chess Maccabi Qualifier #1

December 1, 2019: Abitibi-Temiscaminque Youth Championship - Qualifier

December 1, 2019: Outaouais Qualifier 1

December 7. 2019: Championnat de la Ligue des jeunes - Granby Qualifier

December 8, 2019: CMA - Montreal Qualifier #1

January 12, 2020: Monsieur Échecs Qualifier # 1 (Pre-registration only, places limited to 60 players)

January 26, 2020: Chess Maccabi Qualifier #2

February 2, 2020:  CSDM and Montreal East Qualifier

February 9, 2020:  Outremont Qualifier

February 16, 2020:  Outaouais Qualifier 2

February 22, 2020:  South of Quebec Youth Chess Championship - Granby Qualifier 2

February 23, 2020:  CMA - Montreal Qualifier #2

March 8, 2020: Verdun Qualifier

March 15, 2020: Laval Qualifier

CANCELED: March 22, 2020:  PEC Qualifier (SECOND TO LAST QUALIFIER IN MONTREAL)

March 22, 2020: Brossard and Chambly Qualifier

March 29, 2020: Outaouais Qualifier #3

March 29, 2020: Levis Qualifier #1

April 5, 2020: Levis Qualifier #2

April 5, 020:  CMA - Montreal - Girls' Scholastic Championship

April 5, 2020:  CMA - Montreal - Last Chance To Qualify!!
Estrie Scholastic Championship: date to come
---
ACCOMMODATION
Rizz's partner Hotel
Quality Hotel
514-493-6363

For an accommodation at a reduced rate (10% on the regular price), you must make the reservation directly with Mike Rezkalla either by phone or email: Mike.Rezkalla@whg.com
​When you contact him by email, he will answer you within 24 hours.

Have a good tournament!
---
FOR REGIONAL COORDINATORS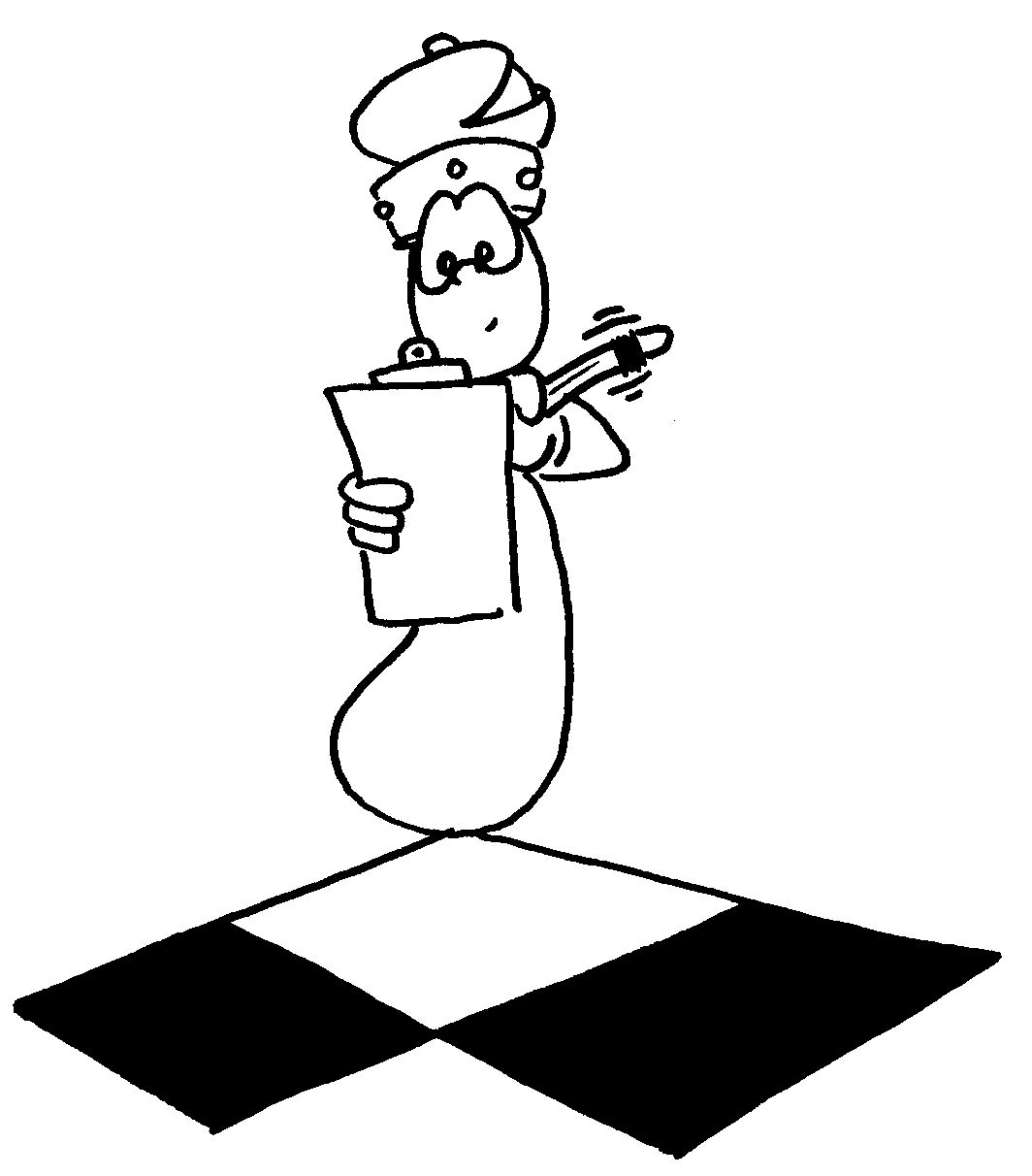 ​Documents to have on hand during your qualifier:
 
​Rules and informations about the Quebec Chess Challenge.
Upcoming Qualifier Tournaments
More chances to qualify for your kids!! Give them this sheet.
Qualification Forms (click on your region):                                                                        A Huge Thank You!!
To give to your qualified. They will need it to register for the Quebec Chess Challenge.
​Outaouais - 1re qualification