2021 QUEBEC CHESS CHALLENGE
The Chess'n Math Association created this event so that young people from across Quebec can compete with each other by school grade. In addition to the coveted title, the provincial champion of each grade will represent Quebec at the National Chess Challenge which will take place online on June 26 and 27.
On May 14th, 2021.
List of qualified players
INSTRUCTIONS QUEBEC CHESS CHALLENGE CLICK HERE
Schedule:
Date: Sunday, May 16, 2021


Location: ONLINE - on Lichess.org SEE INSTRUCTIONS

Registration: $35 until May 14th at noon (12:00pm) (by invitation only)
ZOOM : https://us02web.zoom.us/j/3439084119
​Information session 9:00 am
 

Opening Ceremony 10:15 am


 

1st round 10:45 am


 

2nd round 11:55 am


 

4th round 2:30 pm


 

5th round 3:45 pm


 

​Awards Ceremony ± 5:30 pm


 
Instructions and rules will be communicated to participants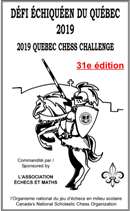 BOOKLET AND RULES OF THE 2019 QUEBEC CHESS CHALLENGE (PDF)
Have a good tournament!
QUALIFIER TOURNAMENTS - OPEN TO ALL

​
These tournaments are open to all players across all of Quebec from Grade 1 to CEGEP 1.

​Come regularly see this list of qualifiers because there will be additions, there are dates and places to be confirmed.
 
1st CMA Qualification tournament March 14th, 2021- REGISTRATION CLICK HERE

Qualification #2 April 11th, 2021 - REGISTRATION CLICK HERE

Qualification #3 May 9th 2021 - REGISTRATION CLICK HERE
 
Girls Championship - May 9th, 2021 - REGISTRATION CLICK HERE

 
HOW TO QUALIFY
To participate at the Quebec Chess Challenge (Provincial Scholastic Chess Championship by grade), you must be qualified. The Top 10 by grade on December 1st, 2019 and on March 1st, 2021 are automatically qualified as well as all Quebec young players in Kindergarten (see above for the "List of Qualified players" to see if your name is on it). All the others have to qualify in a Qualifier Tournament. 
See the qualification criteria by clicking here
Once you are qualified you will receive an invitation to play at the Quebec Chess Challenge 2020 which will be held on May 16th. Don't forget, if you don't qualify at the first qualifier tournament, participate at the next, and the next ... and you will eventually qualify!!
Playing at the Quebec Chess Challenge is a fantastic experience that you will never forget. I wish you can be part of it! Good luck to everyone.
FOLLOW THESE STEPS TO PARTICIPATE AT THE QUEBEC CHESS CHALLENGE

1. You must qualify:

​You will then receive an invitation to regsiter for the Quebec Chess Challenge

​2. You have to register:

​You can do this online or by calling us (on this page: click the "Register Online" button or 514-845-8352)

​3. You will receive the instruction and rules a few days before the tournament:

4. Connect to Zoom and Lichess to participate in the Quebec Chess Challenge on May 16th

​Online: Click on the "Register Online" button, with a credit card.
By phone: 514-845-8352 ext. 21

Information:

​514 845-8352 or admin@echecs.org
FOR REGIONAL COORDINATORS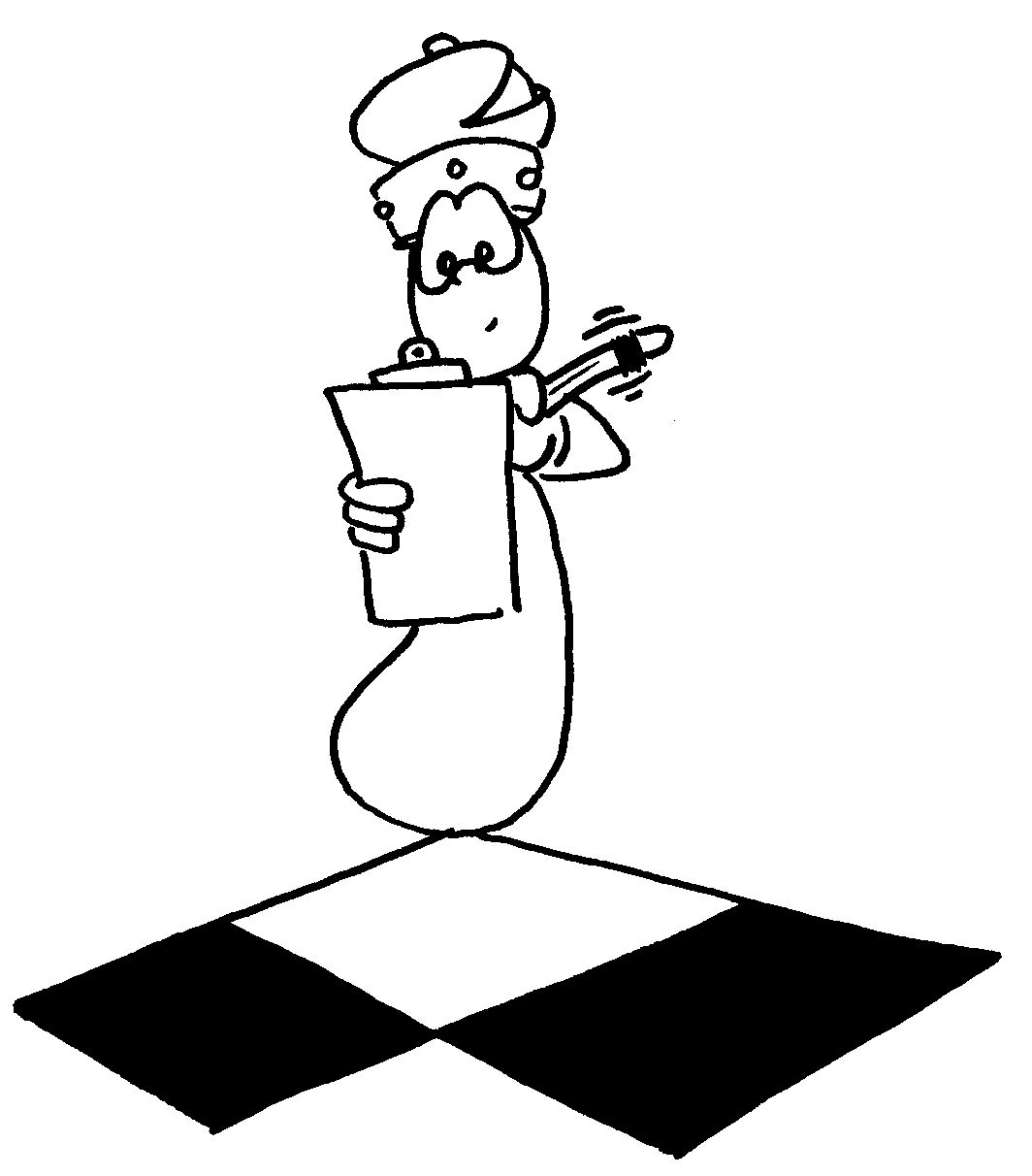 ​Documents to have on hand during your qualifier:
 
​Send your qualified players' list to admin@echecs.org
For all questions contact Virginie at admin@echecs.org or 514-845-8352
Links for upcoming qualification tournaments                                                                                                 
More chances to qualify for your kids!! Give them this sheet.
A Huge Thank You!!